Processed Products
PROCESSED PRODUCTS
We offer FA cable products with added value, such as cables with connectors and terminators.
We offer quality processed products for a wide range of fields covering industrial and consumer uses by fully utilizing the technologies and expertise acquired through the development and manufacturing of various high-performance cables. We have so far developed float switches that control water levels and pump cables featuring water-removing processing technology capable of robustly preventing water penetration through connections, in addition to other products. We have created new products through trial and error based on customer requirements, such as when asked by a customer for a specific cable function. By trying to respond to the various requirements of our customers, we will continue to work on the development of new products in the future.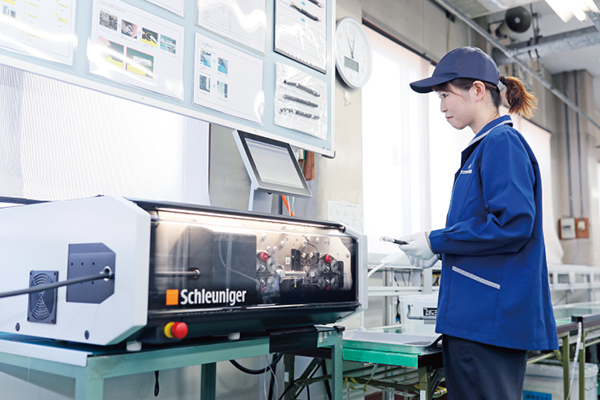 Processed Cable Products
We will propose high-function and high value-added products featuring sensing functions, water-proofing functions, expansive functions, etc., including float switches, pump cables and curled cords, in addition to terminal-processed products such as patch cords, harnesses and plugs. We will develop such products jointly with our customers.
Water-Soluble cutting oil resistance Cable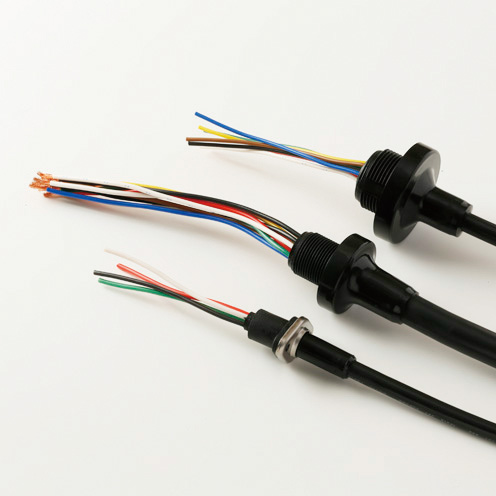 Float switches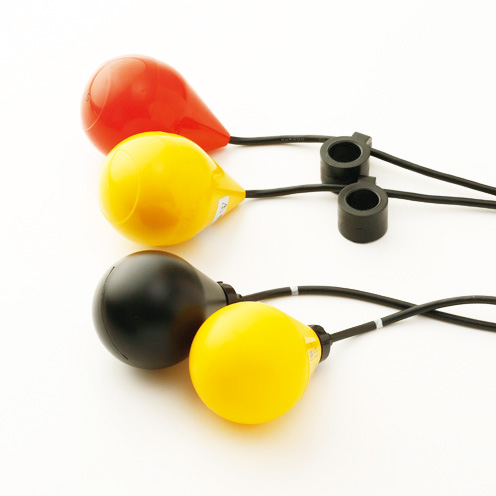 Curly cord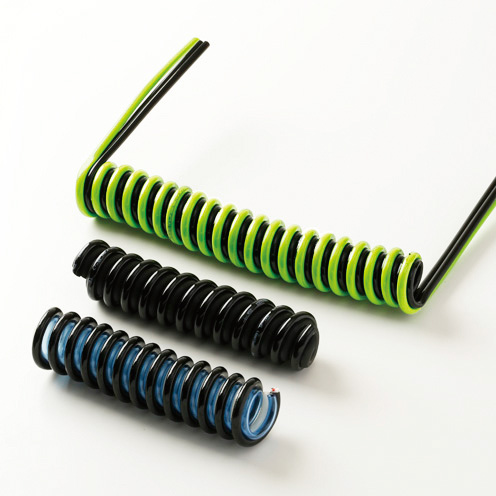 Flat cable