Contributing to society through its original cable-related technology to offer robot cables, FA cables, communication cables, optical cables and magnet wires, as well as other engineered cable related products such as connectors and plugs.

Home

Products


List of FA Cables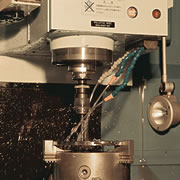 FA Cables
KURAMO offers various type of FA cables, such as ones designed for VCT(600V), VCTF(300V), KVC・KDF、Global-standard cables and FA Network cables for factory automation and robot.
FA Network Cable series are high-speed Network cable between the equipment and the equipment. For example CC-Link, DeviceNet and so on.

Japanese specifications
VCT cable series are 600V voltage rating cable for factory and office.
VCTF cable series are 300V voltage rating cable for factory and office.
Kuramo can offer eco cable ( Halogen free cable) with special order.
KVC・KDF cable series are less than 100V voltage rating cable for factory and office.
KVC, KDF cable is a cable superior in the durability.
Global Standard Cable Series are cable which got the with certification from the certification organization as <PS>E, UL, CSA, CE.
The Series are cable suitable for the wiring to the machine tool that Water-Soluble cutting oil is scattered.
The Series are Halogen free cable ( non-PVC type).
The Cable is Curly cord (Spring cable).
The Series are cable which withstand severe operating conditions such as robot arm or cable carrier.
Kuramo offers some informations such as wiring techique, test method and standard.